Meet Dr. Jay Reeder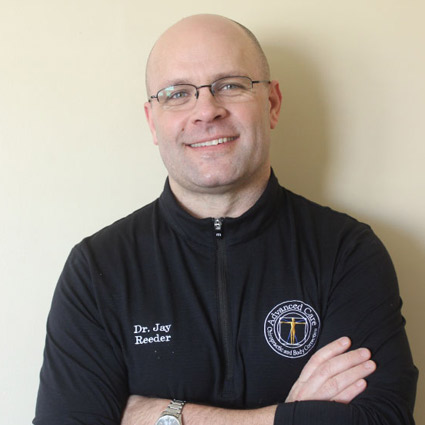 Dr. Jay joined Dr. Mike in his efforts to care for our community in November 2012. Advanced Care Chiropractic is now open six days a week improving availability and decreasing patients' wait time!
Dr. Jay was previously in Williamsport from 2008-2012.
He joined Dr. Morrison at the right time as Advanced Care Chiropractic has continued to grow and Dr. Morrison could use the help. Dr. Jay is a network provider for most major insurances.
CHIROPRACTIC CARE »

On a Personal Note
Dr. Reeder has two children, Ava and Lucy.  He graduated from Palmer College of Chiropractic, and gives a phenomenal adjustment!
If you haven't been to the office lately, or if you have not met Dr. Jay give Advanced Care Chiropractic a call.

Dr. Jay Reeder | (570) 523-1221