Weight loss with Advanced Body Correction
Our Doctor Supervised Program Changes Lives!
No exercise is required and there are no prescription drugs or pre-packaged meals!
Sign up below to watch the full, detailed video. After watching, please contact the Advanced Care Chiropractic office for more information.
We will addresses multiple aspects of his patients' health which resets their metabolism and helps them to lose significant weight in a small amount of time and keep it off. Women tend to average between 20 and 30 pounds of weight loss in a 30 day period and men between 30 and 40 pounds.
What to Expect
Location: The program may be done locally at his office in Lewisburg, PA as well as long distance. Phone consultations may be utilized in addition to email or texting which makes it possible for patients with busy lifestyles and work schedules.
Finances: The cost of the program varies based on an individual's health but the cost is significantly less than other weight loss programs.
Results: Hundreds of people have used this Dr. supervised weight loss program to not only lose weight but to gain energy, increase muscle mass, and dramatically improve their health!
Hear what our patients have to say…
Sign Up Now
Sign up using the form on this page to gain access to Advanced Body Correction's 40-minute video where the doctors review their approach to weight loss as well as cost.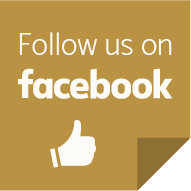 Weight Loss Lewisburg, Mifflinburg and Milton PA | (570) 523-1221