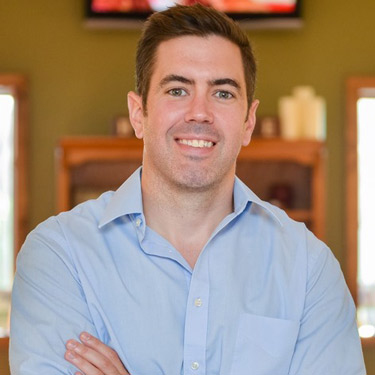 Meet Dr. Travis McDonald
I look forward to being involved with your health and well being.
Looking for Brighter Inspiration
Working at a lumbar yard, Dr. McDonald was searching for a career that was fulfilling and made a difference in the world. "I wanted a profession where I could really help people." Dr. McDonald's cousin graduated from chiropractic college and she helped guide him towards chiropractic care as a career choice.
A New Journey Involving You
Dr. McDonald attended New York Chiropractic College. The intensity of chiropractic college and the staff were both surprisingly wonderful.
His college experience helped him realize how much he loved the hands-on approach to helping patients. "It's more about getting to know the patient, learning about what it is they need and knowing that with chiropractic, I can help facilitate the healing process in their body."
Dr. McDonald believes that building a relationship with his patients will make the journey to health and wellness a successful one.
CHIROPRACTIC CARE »
"As a Lewisburg Chiropractor, I'm Here For You!"
Now, Dr. McDonald is ready to help those in the beautiful Lewisburg area live their best life through chiropractic care. "I love helping patients feel good, and build a friendly connection while I help them heal!"
Dr. McDonald loves enjoying the fresh outdoor air while golfing, hunting and fishing. "I love all sports and always look for a reason to get outdoors."
"Give me a call today so that we can get started working together towards your health goals!"

Dr. Travis McDonald | (570) 523-1221